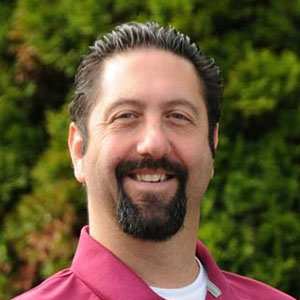 Meet Albert J. Iosue, P.E., Director, Jefferson Water & Sewer District
When Albert Iosue became Director of the Jefferson Water & Sewer District in Franklin County in September 2020 he came with a wealth of experience in engineering, management, and public service. Iosue, a registered professional civil engineer, has nearly three decades of public service experience. Albert succeeded Robert Stewart, who served as a member of the District Board for 13 years until he was appointed Director in 2002 and held the position until he retired last year. Stewart also was a member of the CORD Board.
Prior to joining the District, Albert was Director of Public Service for the City of Hilliard, where he was responsible for over 45 employees, a $22 million operating and capital improvement budget, and management of public utility services and capital improvement projects. From 1995 to 2019 Albert held several engineering and executive positions at the Solid Waste Authority of Central Ohio (SWACO) including Chief Engineer and Director of Planning and Programs. His responsibilities during these years included such varied activities as developing, managing, and supervising construction projects; managing public relations and communications; developing and managing waste reduction, material diversion, recycling, and educational initiatives; and regulatory compliance. He is a member of the American Water Works Association (AWWA), the American Society of Civil Engineers (ASCE), the American Public Works Association (APWA), and the Engineers Club of Columbus.
Since joining the Jefferson Water & Sewer District Albert has focused on making improvements to the organization that increase operational efficiencies while providing safe, quality drinking water to District customers. The District has seen exponential residential growth over the past 10 years and has recently embarked on a water plant expansion project to increase the water treatment capacity from 1.73 MGD to 2.20 MGD. The water plant expansion project will be his major focus over the next 24 months. Albert reports to a five-member Board of Trustees and manages all aspect of human resources, communications, budgeting, and community outreach & education for the District.
Originally from Euclid, Ohio, an eastern suburb of Cleveland, Albert is a 1991 graduate of The Ohio State University with a BS in Civil Engineering. A resident of the City of Hilliard, where he resides with his wife Maureen, Albert is also a former elected city councilman where he served the community from 2008-2019, including serving as Council President his last two years. Albert & Maureen have four children, Lauren attending the Georgetown University Law Center, Gabriella a senior at the University of Akron, Dominic a junior at The Ohio State University, and their youngest Sophia is a freshman at Ohio University.
In his spare time Albert enjoys playing ice hockey, spending time outdoors hiking and biking, and traveling with his wife. Growing up in a close-knit Italian family, Albert's favorite movie is a close tie between The Godfather & Rocky.