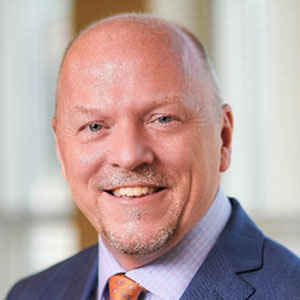 Eric Luckage, Chief Legal Officer, Northeast Ohio Regional Sewer District
As the Chief Legal Officer of the Northeast Ohio Regional Sewer District in Cleveland, Mr. Luckage manages the District's in-house legal team and the engagement of outside special counsel. He joined the District in April 2016 after 25 years of federal, state, and local government experience. He spent 16 years with a private law firm representing local governments with water, sewer, and stormwater legal issues. Eric engaged in the formation and representation of dozens of regional districts in Ohio, and assisted municipalities, counties, and townships. He has been on the Board of the Coalition of Ohio Regional Districts since its formation, and frequently provides testimony on legislation affecting regional districts.
Eric attended The Ohio State University for his undergraduate studies graduating in 1992 with a degree in Political Science and History. He then received his law degree from Capital University Law School in Columbus, Ohio in 1997. While attending law school in the evenings, Eric worked as a legislative aide in the Ohio Senate. His experience also includes five years with the U.S. Department of Agriculture's Rural Development office, which is one of the major funding agencies for rural water and sewer projects.