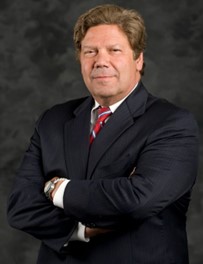 MEET JOHN B. ALBERS, II
John Albers attended Wake Forest University for his undergraduate studies, where he graduated Cum Laude with honors in history. John received his law degree from The Ohio State University College of Law in 1982. He has been practicing in the area of local government law for approximately 40 years, and his practice is substantially devoted to representing local governments, not-for-profit associations, developers, and individuals with respect to water, sewer and storm water issues and projects, regional district formation and administration, eminent domain, and similar issues.
John also represents local governments and developers related to economic development incentives, intergovernmental projects and agreements, zoning and land use planning and real estate law. John has also formed approximately 40 regional districts across the State of Ohio. John frequently speaks and writes articles on various topics for the Ohio Township Association (OTA), Ohio State Bar Association, the United States Department of Agriculture (USDA) Rural Development office, the Ohio Rural Water Association, the Rural Community Assistance Partnership (RCAP) and others.
He is the author of the Home Rule Handbook TM and is a co-founder and current board member of the Coalition of Regional Districts (CORD), an association of regional water, sewer and storm water districts formed under Chapter 6119 of the Ohio Revised Code. John frequently testifies before the Ohio General Assembly and assists in drafting legislation on behalf of CORD.